Showing Appointments
and how They Work at Rooms Realty
When you place your home on the market with Rooms Realty, all showing appointments are confirmed, changed and canceled directly through our Showtime center. Real estate agents can set appointments online via the local MLS database, or they can call the Showtime appointment center. The showing center will contact you based on information you have supplied to us and they will confirm, deny or change appointments with you. There is a mobile calendar app that will provide you with showing dates and times, so you can plan with family members, along with a messaging system that allows you to confirm, cancel and view all showings. You'll also have the ability to private message with your agent on this system.
When selling your home, we highly suggest you make it available and very easy to show. Keep in mind buyers will typically be looking at 3-4 homes with their agent and usually ask for 30 - 60 min slots (for example 6 pm - 7 pm) allowing for traffic and extended showings. However, the time slot does not include the time it takes to view your home, so depending on the buyer it can be short or long. Although we suggest not being there for showings, we do understand that sometimes that is not possible. However, if you must stay for showings DO NOT engage with the buyers and or agents. If either press you about price, offers or activity tell them to talk to your agent.
Once the agent and buyer have viewed your home, the system will automatically send a request for feedback, if the real estate agent does not respond the system will attempt to contact them two additional times. If the agent does not return any requests, we will try calling them and will pass on information to you. Due to the nature of the business agents do not contact us right after showings and can sometimes take a couple of days to hear from them. Unfortunately, a huge percentage of agents do not respond at all.
Below you'll find more details about the service.
​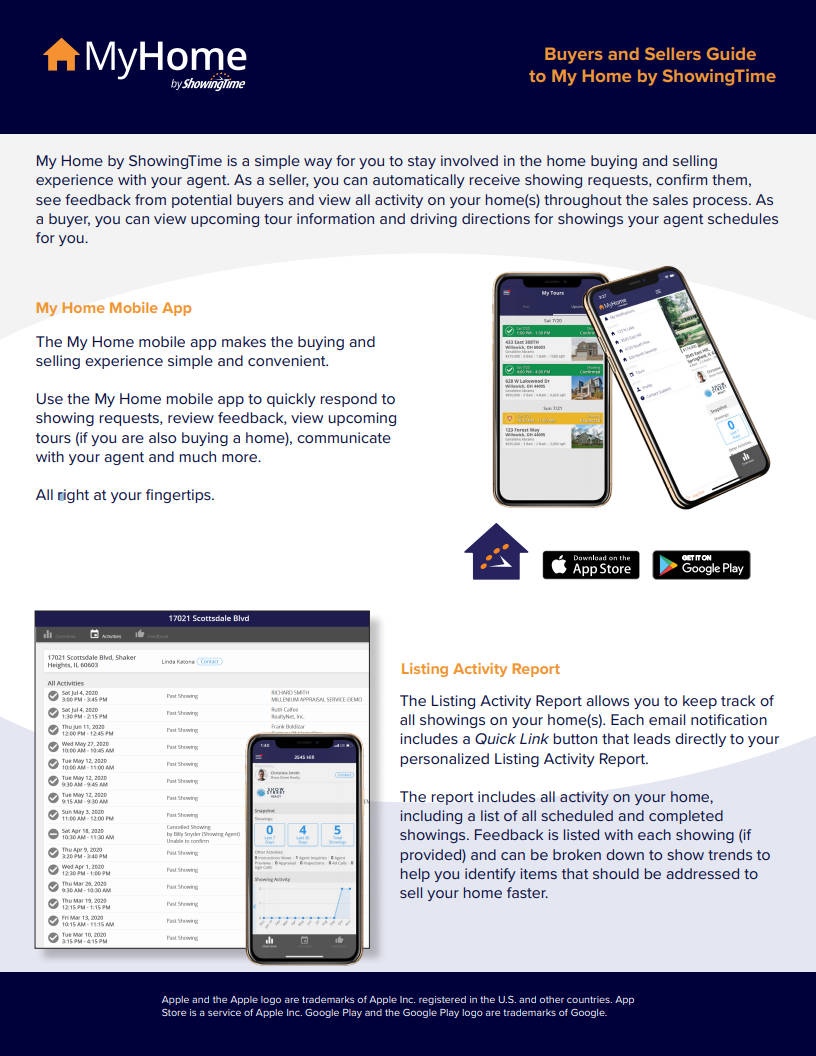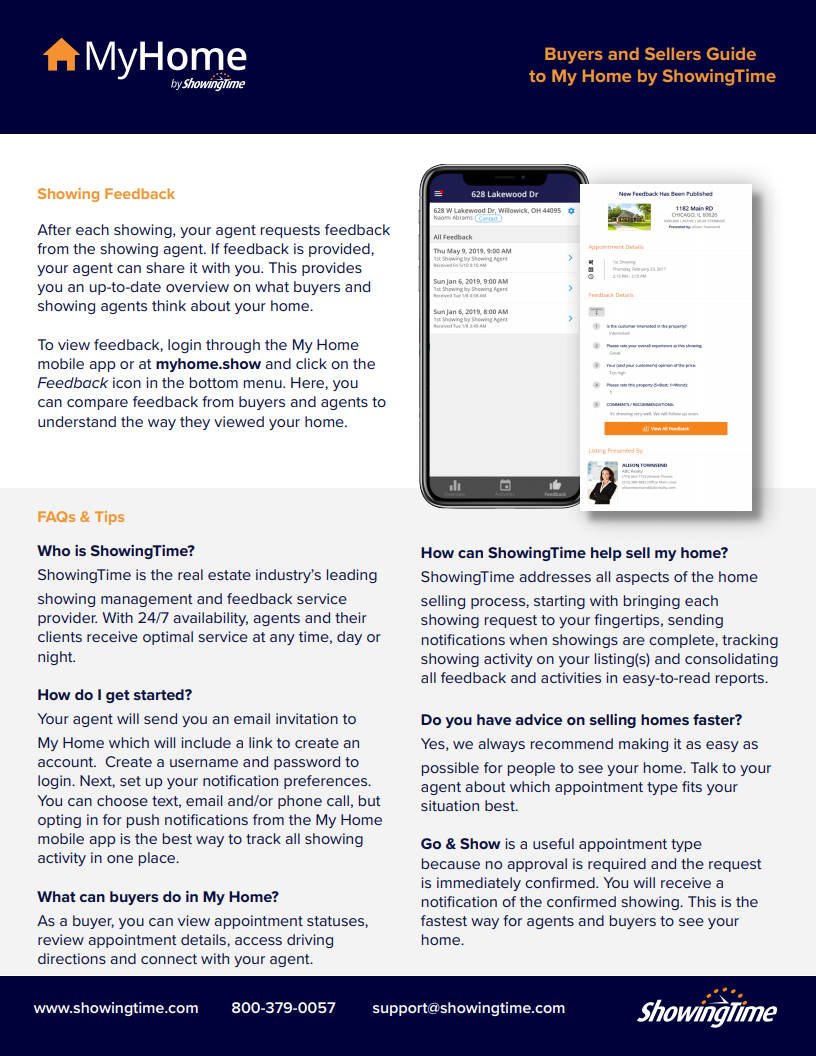 ​
---
Search by area, bedroom, bath, size, schools, style, and more.
---