Michigan Home Loan Information
Benefits of Mortgage Pre-Approval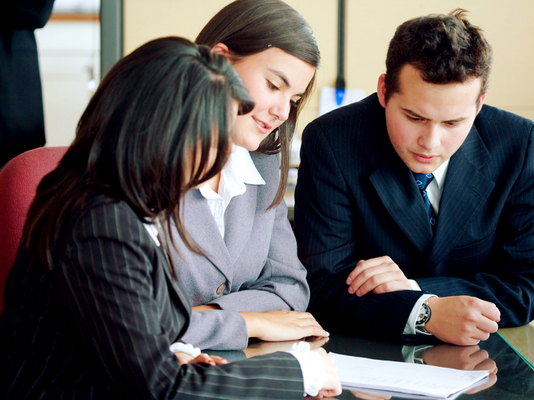 The mortgage industry has changed quite a bit since its collapse in early 2000. So whether you're a first-time home buyer or an experienced buyer, it's best to get pre-approved for a mortgage before you start viewing homes.
In fact, most experienced real estate agent make sure you qualify and can buy before showing you homes. They'll want to verify the type of loan you're getting, the down payment if you need to sell your current home, and much more. An adequately represented seller most times will tell their agent they will not accept an offer without a pre-approval. Read More
Fill out the form below to begin the process.
So why not get Pre-Approved?
It's typically done free of charge, and the lender can give you valuable information regarding the mortgage process, including down payment requirements, closing costs, and payment information. An experienced mortgage banker can guide you through the process and answer any questions you have regarding your finance options.
Read about the various types of mortgage programs or use our mortgage loan calculator to help determine your monthly payment. Be sure you also check out our millage rates page for taxes.
Information Needed When Applying:
Pay stubs for the most recent Full month.
W-2 Forms for the two most recent years.
Last two years of federal tax returns
If self-employed, two years individual and corporate tax returns and year-to-date profit and loss (P&L) sheet.
Company ownership 25% or greater: Two years personal and corporate P&L sheet.
Two months current asset statements (checking, savings, money markets, mutual funds, 401K's stocks, bonds, etc).
Loan information on any real estate owned.
Court decrees regarding bankruptcy, divorce, child support orders, and judgment satisfaction.
Rental properties: Federal Schedule E from the most current tax return and current leases.
Social Security awards letter, disability papers, or retirement awards letter (if applicable).
Signed purchase agreement (if applicable).
A copy of your driver's license.
A copy of your social security card.
We recommend you avoid making large purchases or applying for new loans just before or during the buying process.
"We highly recommend reading through the list of items below typically required for a pre-approval. If your lender did not request these items, they are giving a pre-qualification, which is not the same."
---
Search by area, bedroom, bath, size, schools, style, and more.
---