REAL ESTATE FORMS & CONTRACTS
For Rooms Realty Buyers and Sellers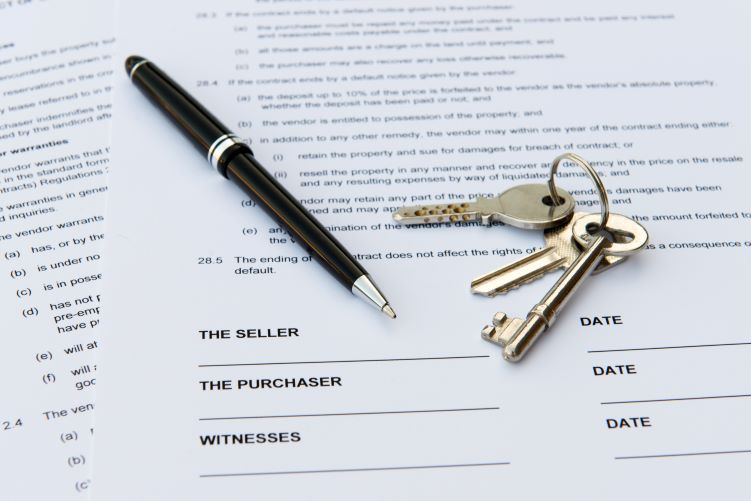 Buying or Selling a home today can be very complicated. Years ago, when we sold houses, we used one form! Today there is a form for just about everything. We even sign forms saying we signed forms. To add to the confusion Real Estate laws and forms or contracts vary from state to state and even company to company.
To help you, we have listed below descriptions and examples of some of the forms and contracts we use in the Macomb and Oakland County area. The forms and contracts we use are in PDF format. If you do not already have Adobe Acrobat, you can download it for free here.
---
Real Estate Forms and Contracts
Agency Disclosure - as of January 1, 1994, Michigan law required real estate agents to disclose who they represent, so before you disclose confidential information with a real estate agent, regarding a real estate transaction, you should understand what type of agency relationship you have with that agent. The law states that real estate brokers and salespeople Must provide a written agency disclosure to prospective buyers and sellers in a real estate transaction.
Buyer Agency Contract- as a buyer, it is best to have an agent represent you rather than the seller. Many buyers think they will get a better "deal" if they call the listing office when they see a home for sale. The truth is that agent is representing the seller and is working in their best interest to get them top dollar. View duties of buyer agents.
Condo Addendum - this form is used when you purchase a condo and discusses the time allowed to review the master deed and what happens to the reserve funds. Read more information about condominiums.
FHA - used for FHA or VA financing and addresses appraised value, seller contributions, inspections, and repairs.
Home Inspection - buying a home is a considerable investment. This form provided by HUD explains why a buyer should get a Home Inspection. View more about home inspections.
Home Warranty - a home warranty covers the repair and/or replacement of covered systems and offers peace of mind to both parties. Visit our home warranty section for more details.
Lead Base Paint Booklet - EPA booklet details what you should know about lead-based paint
Lead Base Paint Form - Federal Law requires that individuals receive certain information before renting, buying, or renovating pre-1978 housing. Sellers must disclose known information on lead-based paint and lead-based paint hazards before selling a house. Sales contracts must include a disclosure form about lead-based paint. View the link above for the booklet.
Lease Application - when you rent a home we use this application for the landlord
Listing Contract - exclusive right-to-sell listing agreement used to place your home on the market
Principal Residence - the form used to receive principal residence exemption when filed with the local assessor
Purchase Agreement - 4-page contract used to make an offer on a home
Sellers Disclosure - As of January 8, 1994, Michigan Law requires the seller of a home to disclose the condition of their property.
---
Search by area, bedroom, bath, size, schools, style, and more.
---