Home Inspection Information
What you should know and questions you should ask a Home Inspector.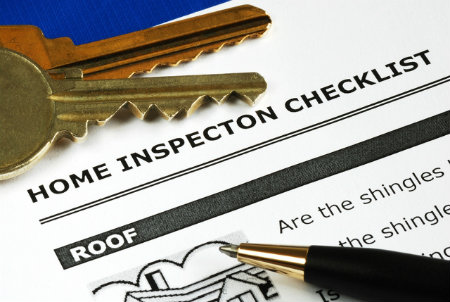 Today, many homebuyers in Macomb and Oakland County hire a home inspection company before purchasing a home. The inspections here typically take 1 - 3 hours to complete and range in price from $300 - $500, depending on the inspector and the size of the home.
The inspection takes place after the offer is fully accepted and it's paid for by the buyer. In this area, home inspection contingencies typically run from 5-10 days and most sellers stop showing their home during this period. This time frame allows the buyer enough time to hire an inspector, perform and review the report.
View the list below for some of the items covered during an inspection.
Currently, in Michigan, there are no laws that require a license or certification. However, many of the inspectors are certified through a home inspection organization, and many have a builder's license. Visit our directory for a list of home inspectors.
What Your Home Inspection Should Cover
Siding: Look for dents or buckling
Foundations: Look for cracks or water seepage
Exterior Brick: Look for cracked bricks or mortar pulling away from bricks
Insulation: Look for condition, an adequate rating for climate (the higher the R-value, the more effective the insulation is)
Doors and Windows: Look for loose or tight fits, the condition of locks, the condition of weatherstripping
Roof: Look for age, conditions of flashing, pooling water, buckled shingles, or loose gutters and downspouts
Ceilings, walls, and moldings: Look for loose pieces, drywall that is pulling away.
Porch/Deck: Loose railings or step, rotten wood
Electrical: Look for condition of fuse box/circuit breakers, number of outlets in each room
Plumbing: Look for poor water pressure, banging pipes, rust spots or corrosion that indicate leaks, sufficient insulation
Water Heater: Look for age, size adequate for the house, the speed of recovery, energy rating.
Furnace/Air Conditioning: Look for age, energy rating. Furnaces are rated by annual fuel utilization efficiency; the higher the rating, the lower your fuel costs. Other factors such as payback period, and operating costs, such as electricity to operate motors.
Garage: Look for exterior in good repair; condition of floor cracks, stains, etc.; condition of door mechanism.
Basement: Look for water leakage, musty smell.
Attic: Look for adequate ventilation, water leaks from the roof.
Septic Tanks (if applicable): Adequate absorption, field capacity for the percolation rate, and the size of your family.
Driveways/Sidewalks: Look for cracks, heaving pavement, crumbling near edges, stains.
HUD has put together some great info on Home Inspections
---
Search by area, bedroom, bath, size, schools, style, and more.
---