T & T Tuesday - Organizing Your Day (Part 2)
Posted by Cindy Knight on Tuesday, July 24, 2018 at 6:34 PM
By Cindy Knight / July 24, 2018
Comment
Tips & Tricks Tuesday – Organizing Your Day (Part 2)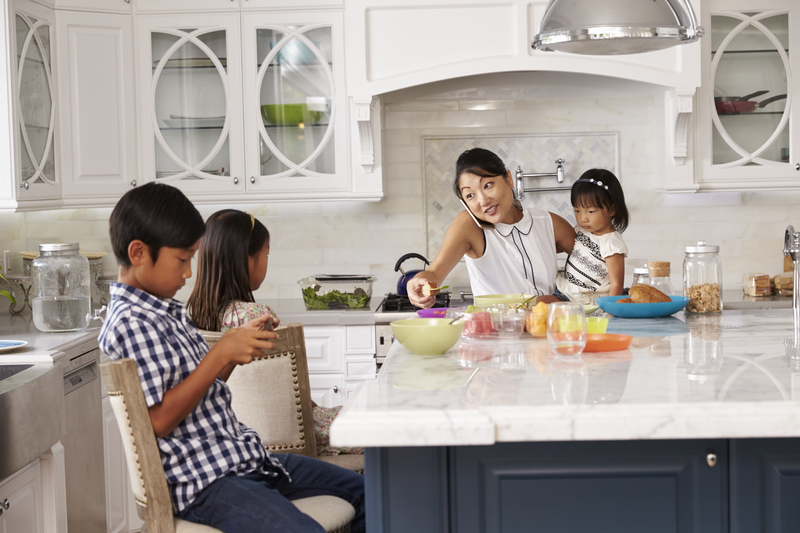 So last week we talked about planning breakfast ahead of time to save you time and aggravation in the morning. We will continue with part 2 of our plan to equip you with the right tools to make your days even better! As we said last week, the things we are sharing have been tested by our very own resident professional organizer and they REALLY do WORK!
So, let's get to it…this one is for ANYONE....young, old, and in the middle!
Responsibility Charts
Everyone who lives in your home should have a responsibility chart. What is that? It is a simple chart that tells everyone in the house what their responsibilities are for the day. This can be done from the youngest of the household to the oldest! The best part about it is that it keeps the guessing out of the day. This especially works well for children! Children like structure and routine. These are charts that Andrea (our resident organizer) used with her kids when they were younger. As you can see in these images, there are pictures because these were made for children. The images help their minds trigger what they need to do. These charts can be adjusted for various ages. We suggest that you post this chart somewhere near their bedroom or bathroom since most of the responsibilities stem from there. Also, it should be hung in an area it can be seen on a regular basis.


Try it out and let us know your progress and how the process worked for your household by commenting below or on social media! You may need to continue to tweak it over time to better fit your household.
Guest Post Andrea