Now Trending - Kuts 'n Kisses
Posted by Cindy Knight on Thursday, July 12, 2018 at 8:15 PM
By Cindy Knight / July 12, 2018
Comment
Kuts 'n Kisses Grooming Salon & Boutique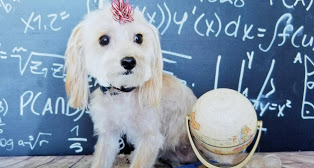 586-737-7525 - 46500 Van Dyke, Shelby Twp., MI 48317 - [email protected]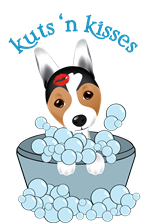 Rooms Realty owner, Ed Knight, interviewed Kuts 'n Kisses Grooming owner Renee recently and found out more about what they had to offer like a dog & cat salon & boutique. Kuts 'n Kisses has been at their location since their business opened 7 years ago. They deal mostly by word of mouth but have a strong Facebook following.
Something that sets Kuts 'n Kisses apart from the "other" groomers is that they are cage-free! Your fur baby is never put in a crate during the grooming process! In fact, they are not put in crates before or after they are done either! They get to play and hang out with the other dogs while they are there. According to Renee, she feels that she has 11 of the best groomers in the state! As they care about the grooming, they care about the dog being happy & calm. They focus on their emotional well-being and physical well-being. They get to know the dog and they give them affection. The groomers make sure that they look the dog in the eye to earn their trust and give them kisses. The name came from that concept! Not only are they cute but they get kisses too! Their goal is to make the dog comfortable.
Kuts 'n Kisses also offers daycare services! Accounting to their website "if you work and have a hard time getting your dog to the groomers on your day off, you might like the convenience of our cageless grooming and daycare services. We offer your dog a paw-ticularly relaxing cage-less grooming experience combined with playtime. You receive one free hour of playtime for your pet(s) after we call to let you know they are done being groomed."
"Every pet leaves with a seasonal PHOTO, a report card, treat bag, and a bow or bandana. At Kuts 'n Kisses, we want our clients to not only enjoy their grooming but their time before and after as well. For some, that means napping in one of our cozy dens behind the scenes where it's quiet. But for others, it means lots and lots of playtime!"
The Kuts 'n Kisses website answers many common questions that dog/cat owners may have, but here are a few that we thought were important:
What are your hours? We are open every day but Sundays. We take grooming appointments from 7:30-2:30 and are open till 6:00 pm.
Why do I need to have my dog groomed every 4 – 6 weeks? In order to maintain a proper and manageable coat, it is recommended that you have your dog groomed every 4 – 6 weeks. This is true for non-shedding breeds such as Poodles, Bichons, Shih Tzus, Lhasa Apsos, Terriers, etc. The coat on these breeds can easily become painfully matted if not properly maintained. Breeds that have short, shedding coats can usually wait for 8 -12 weeks between grooming appointments, as long as they are brushed thoroughly at home.
How long does the grooming take? The typical stay at the shop is 2 to 3 hours for small to medium-sized dogs. 3-4 hours for larger breeds with heavier undercoats, and for pet's receiving or de-matting. We do our best to get your dog groomed and back home to you in a timely manner. Let's face it....the least amount of time they are away from you and their home the happier they are!
I need to drop my dog off on my way to work and pick him up in the evening. Is this going to be OK? In a perfect world, it is best to pick up your pet as soon as the grooming process is over. But who are we kidding...there is no perfect world!! So, in answer to the question....yes, it is fine. We offer all-day daycare for $10. Exceptions include disruptive dogs, extremely scared dogs, elderly dogs, and MAJOR barking dogs. That is on a case-by-case basis. Again, for the most part, leaving your dog for the majority of the day is not a problem.
For a complete list of services and pricing information, click here.
Cindy Knight