Now Trending - Champagne Chocolates
Posted by Cindy Knight on Thursday, June 21, 2018 at 1:24 AM
By Cindy Knight / June 21, 2018
Comment
Now Trending - Champagne Chocolates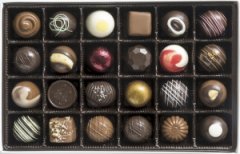 Who doesn't love a delicious treat? Champagne Chocolates is one of my favorite places to buy a sweet treat for that special someone or for that hard to by person! They are located in the heart of Mount Clemens. What started out as a hobby paying tribute to her grandma, Anna Rizzo has grown her love to make people smile with her delicious gourmet chocolates into a fantastic local business! Their chocolates are made fresh, made in small batches, and the quality surpasses any I have tried!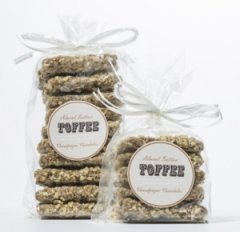 They sell cordials, truffles, chocolates, caramels, toffees, barks, chocolate-covered fruits & nuts, and other chocolate creations. They even have chocolate-covered BACON! I never thought I would like it, but one bite, and I was hooked. Oh....and I CANNOT forget their toffee....it is THE best I have ever had!
You can order unique gifts for holidays such as truffle-filled Santa boots, turkeys, AND my personal favorite....the truffle-filled high heel shoe! If you can dream it, they can create it! I love stopping there on a whim to just get a little taste and you can even treat yourself to an ice cream treat if you are not in the mood for chocolate.

Whether it is for a special occasion, a unique gift, or just for that everyday chocolate fix, I recommend stopping in at Champagne Chocolates located at 65 Macomb Place in downtown Mount Clemens! If you stop in, make sure you let us know how you like it! Feel free to post a pic of your delicious treat!
We would like to thank Champagne Chocolates for the photos. You can find more information on their website.
Cindy Knight