Achieving Your Goals
Posted by Cindy Knight on Sunday, January 1, 2012 at 1:10 PM
By Cindy Knight / January 1, 2012
Comment
Setting and Achieving Goals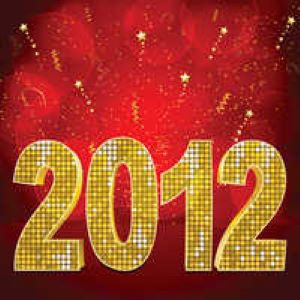 One of my goals for 2012 was to start blogging again but getting started is the hardest thing to do. That was until I visited my Google+ this afternoon and saw my favorite blogger, Chris Brogan, post a video about Arthur Boormain's journey of weight loss. That's when I said, "girl get going!" But rather than write about real estate in Macomb County, I decided my first post should be about Achieving your Goals.
Every year just before New Years Day, I look back to reflect on what happened the past 365 days and wonder if I could or would have changed anything. That usually leads me into what goals I set and missed, then the goals I would like to achieve the following year. So coming into 2012 it was no different. I thought of how 2011 started with the loss of both of my father-in-law and mother-in-law, Ted and Evelyn, which of course brought tears to my eyes but immediately lead to the newborn babies God brought to us: Alexandria, Clarice, Finn, and Ella. I then thought of all the lives lost and births I saw via Facebook (yes, I admit I am an addict). Of course, that thought led me into all the stories shared, friends I've met, things I learned, and how social media and the internet have changed my life - which led me back to reflect.
So what would I have changed in 2011? Nothing. Not a darn thing. Because to me, life is a journey; it's like a never-ending road trip. We make wrong turns, we change gears to go up hills, we slow down to avoid small bumps, and at times we coast along on the most beautiful pavement with no traffic. Then due to some unforeseen accident, traffic jam, or construction site we have to change course altogether. It's the journey of life, and it's easy to say after something happens I should have, could have, or would have but that's not how it happens. So once a year we look in the rear-view mirror for a few minutes on New Year's Eve then move right along on our journey into the new year.
So what does this have to do with Achieving your Goals?
Well for one I'm blogging thanks to Chris's "Who Can't" post about Arthur. But do you remember the movie Bucket List with Jack Nicholson and Morgan Freeman? They set out to achieve a list of goals before they died. Imagine how different your life's journey would be if You created a map of goals then set out to achieve them.
Well, back in 1999, I created a list of 100 things I wanted to do, see, and have. Never would I have imagined back then that I would have accomplished so many things on that list. Each item or goal created a detour in my life so that I could achieve those goals. For instance, seeing Celine Dion in 2007 - that goal lead me on a trip to Vegas and the Grand Canyon plus a wonderful time with my in-laws, Lori and Bob. Another was visiting Vancouver, and Vancouver Island, which we did in 2010 - that journey came from another small goal - changing our website. Two guys I only knew via social media, Drew Hartanov and Cal Carter, recommended Real Estate Webmasters, which is based in Vancouver. Ed and I attended a seminar there and had a wonderful time. On top of that, we learned a ton, made loads of new friends, and even met Drew face-to-face. So as you can see, your goals can help create a road map in your life.
Can Achieving your Goals change your Life?
You bet they can look at Arthur; his weight loss goals helped him to walk again without canes. Back in 1999, I too had weight loss listed along with eating healthy, exercising, running a marathon, and hiring a trainer. Anyone that knows me knows I'm always trying a new diet and each one has taught me more about eating healthy and exercise, both of which have helped me remain healthy and active.
I'm not sure why the marathon was ever on my list because at the time I was 43 and had never run before. But somehow, in 2003, I found myself completing a full marathon with the help of my first trainer. That goal changed my life forever. It taught me that setting goals are easy, but to accomplish them, you need to put in lots of hard work. I ran that marathon through the streets of Disney World in about six hours. However, it took seven months of training to get there. I started by walking a mile, then two, then adding a small jog. I trained in Michigan from the end of April through December; I ran in July when it was super hot and in December when it was freezing cold. I trained on vacation and in between appointments. I'd be lying if I said there weren't times I wanted to quit, but those seven months allowed me to reach deep within myself and find the strength to keep going. Since then, I've completed several races, hired two more trainers, and yes tried a few more diets. Each time in some small way controlling what gets added on my journey through life.
So whether you set a New Years' resolution or a small goal throughout the year, just remember that achieving your goals requires hard work, determination, and most of all remember it's done Step by Step. Be sure to stop by from time to time as my journey continues through life, real estate, and Macomb County.
Cindy Knight