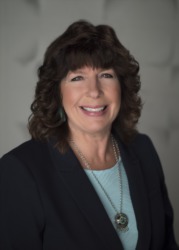 Grace Wygal
My name is Grace Wygal, and I've been helping buyers and sellers with their real estate needs since 1997.  My start in real estate came as working as a builder's agent selling new construction homes and purchasing vacant land.   Through my twenty-plus years working as a REALTOR,  I have seen the ups and downs, helping sellers with short sales of their well-loved homes to helping buyers purchase foreclosure homes.  Today's market is just as challenging.
  I have been blessed with a beautiful daughter and two adorable twin grandchildren.  I am sure, grandparents out there reading this, can relate when I say how much fun grandchildren are! Their beautiful smiles beaming at you, are priceless.  There is never a dull moment!
I am very much an outdoors person. I enjoy long walks with my daughter, grandchildren, or friends, and I'm also an avid equestrian rider. I love to go horseback riding to enjoy nature and to get away from the hustle and bustle.  Most of my vacations include my horse.  I've been camping at a variety of equestrian campgrounds throughout Michigan. My favorite horse camping trip was to Hocking Hills in Ohio, which offered riding in the foothills of the Appalachians, an area filled with mountain trails and caves. This is a great vacation spot for hikers too, with plenty of caves to explore and many which you can drive to, park, and walk.  I hope someday that my grandchildren will enjoy riding so that I can take them trail riding and camping too!