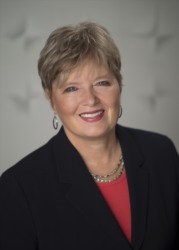 Ed and Cindy Knight
Ed has been a licensed REALTOR® since 1989. He served in the Army and had a college education and background in Electronic Engineering Technology. Cindy has been a licensed REALTOR® since 1987. She has a college education in business and computers. They met in 1988 when Ed was looking for a house. Later they developed a relationship and in 1989, Ed also decided to become a real estate agent. In 1990 they married blending their families and their real estate businesses.
The Knight's grew up and raised their children in Macomb County, so they know it well. They have seen many changes over the years. They have three adult sons.  They love walking and running, traveling, and surfing, internet surfing, that is!
Areas of Service
Ed and Cindy service Macomb County and Oakland County, suburbs north of Detroit, Michigan. Macomb County has 27 communities, and Oakland County has 43. They are located near several major freeways, feature several shopping malls and loads of restaurants.
They belong to the Michigan Association of REALTORS, Greater Metropolitan Association of REALTORS, and MiRealSource MLS which accesses data from the Great Lakes Repository. Along with the NAR the National Association of REALTORS®.
Real Estate Education
Ed and Cindy take pride in what they do and have taken many classes to further their knowledge. Besides their yearly continuing education they are both REALTORS® and have both received the GRI designation. Cindy has the E-PRO designation and Ed is a licensed Broker. The Knight's have also taken classes on ABR - Accredited Buyer Representative, CRP - Certifies Relocation Professional, C-CREC - Consumer - Certified Real Estate Consultant, SRES - Senior Real Estate Specialist along with several other classes and courses.
You Our Client
As a husband & wife team with over 70 years of combined experience, Ed and Cindy have helped hundreds of homeowners through thousands of home purchases. Which in the long run helps you, if a problem arises. You'll also receive the professional advice of two real estate agents instead of just one.
As a client - You should always be told the facts. Too many times real estate agents blow smoke in the ears of people just to get a listing or make a quick sale. Ed and Cindy will listen very carefully, analyze the market and share All the facts so that You can make an informed decision. We believe Honesty is the best policy.
As a Buyer - Listening and paying attention are critical and will not only save you time but also help the Knight's find you the perfect home. Part of the buying process is to give you a lot of education, like market value and financing options.
As a Seller - Staying in touch and keeping you informed is the number one reason Ed and Cindy's sellers enjoy working with them. Their goal is to get You the best possible price for your house and to make sure all goes well and without hassles. They will help you sift Through the market to find the right price for your home and tell you what needs to be done to get your home sold, good or bad.