About Us
Rooms Realty was launched on August 31, 2016, but a dream of owners Ed & Cindy Knight for many years.
​
Rooms is a fresh, unique approach to real estate conceived in response to a traditional brokerage model that has remained largely unchanged for over 25 years. This model, by maintaining a rigid attachment to old practices and a myopic focus on production awards and sales volume, inevitably neglects the needs of the client. Rooms is a new concept in Realty that rejects this stagnant model as outdated and misguided.
This new concept means focusing on the human side of your move rather than viewing each sale as a mere transaction. We believe a real estate agent should be more than a salesperson, and our clients should be more than the next commission. At Rooms, we know that buying or selling your home is not simply a financial transaction; it's an emotional transaction. That's why we're committed to making the process radically simple. By embracing the latest technology, we've created a streamlined system that simplifies the process for both our clients and us, enabling us to put you at the center of the sale. Our office is located on 25 Mile in Shelby Township, across from the Vince & Joe's shopping center.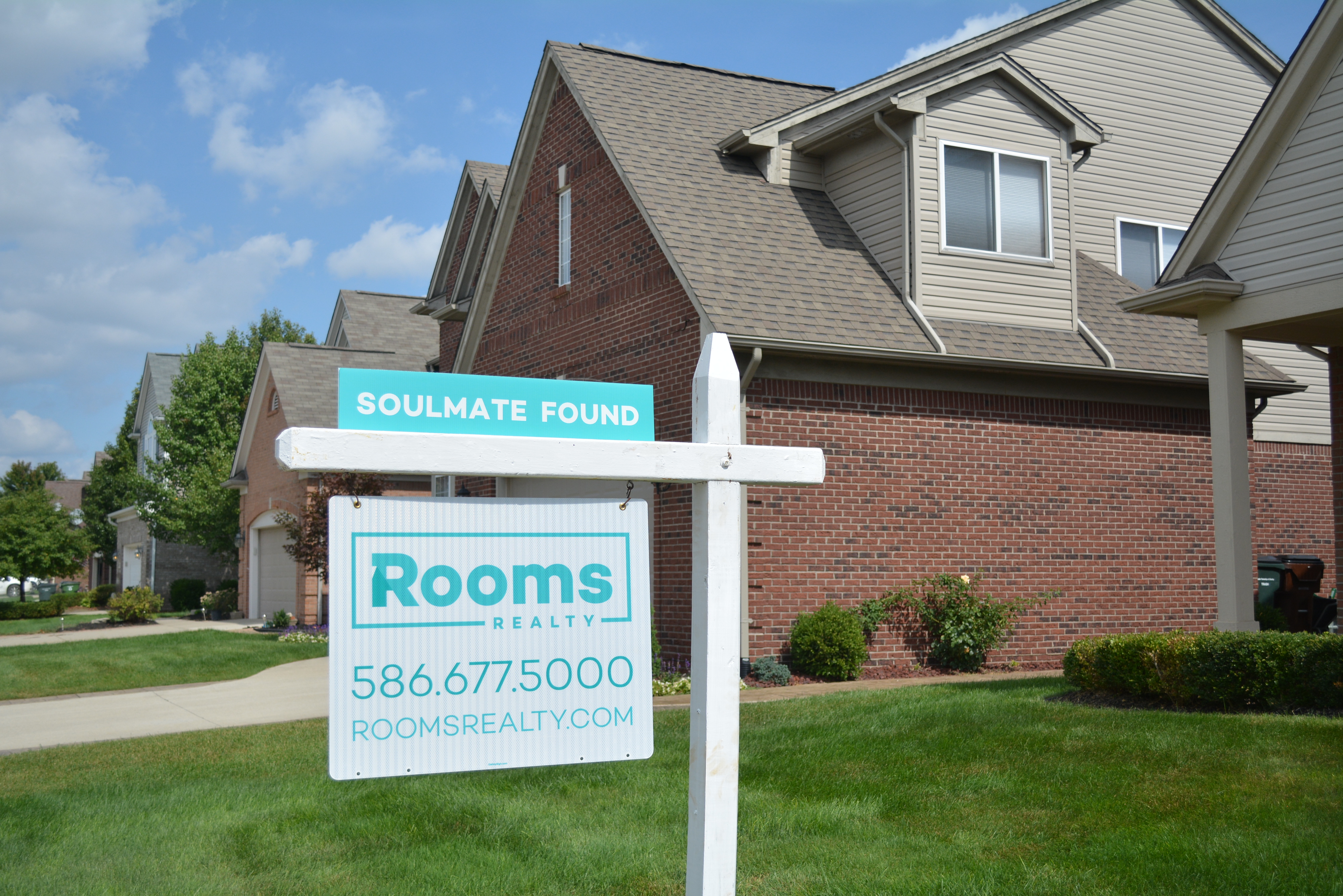 We are Rooms. And we'd love to help you find your Soulmate.
Highly recommend. Ed was kind, patient, and knowledgeable as he guided us through the process. He was assertive yet tactful with pricing and the nuances of negotiating. We would send everyone we know to him for expertise and ease with what can be a stressful situation.
Tanya L.
Ed Knight is a great realtor who works relentlessly to find properties that meet the needs of his clients. He negotiates fair deals and is knowledgeable about the local real estate. I highly recommend Ed as a buyers agent.
William H.
Working with Ed and Cindy was a pleasure. Ed stays on top of your listing and is a wealth of knowledge. His expertise got us through a couple of minor bumps and the sale of our home went very smoothly. Cindy did a fantastic job handling the pre-closing paperwork and was able to meet our tight deadline.
Glenda C
This was our third transaction with Ed and Cindy and it went very smoothly. We were able to purchase a new home and sell our old home in one week. We could not have done this without their expertise. I highly recommend using Ed and Cindy if you are looking to buy or sell a home with no worries.
Pat & Julie S
This was our first time working with Ed and Cindy Knight. When buying our first house, we weren't sure of who to pick. Ed and Cindy came highly recommended. From our first meeting to closing, they helped us through the entire process. They were a great asset in the search for our new home. Friendly, and very accessible, Ed and Cindy Knight were a great team. Highly recommend to anyone looking for a home.
Kathryn G
Grace we want to thank you for helping us buy our new home. We are very happy with our purchase, and we appreciate all your advice, effort, and negotiation it took to get us to closing. Thank you again for your great service.
Gerald & Tracy
Dear Ed, We just want to thank you again for helping us find and purchase our new home.In the two months, we worked together, my wife and I came to depend on and really appreciate your expert guidance. Despite showing us almost 60 properties—sometimes with very little notice—you remained professional, friendly, and accommodating at all times. And your website at www.roomsrealty.com proved invaluable for alerting us to new properties as they hit the market.As you well know, buying a new home can be incredibly stressful. We consider ourselves extremely fortunate to have had your 20-plus years of experience in our corner to advise and reassure us throughout the entire process.We are already telling everyone we know to call you at Rooms Realty whenever they're looking to buy or sell real estate...or even if they just have a question. And you can be sure that if we ever need to move again, you will be the first person we call.Your satisfied customers,
Robert and Laura Pettengill
I want to thank you for all the time, energy, and work you put in during the last several months. It was not an easy road but somehow we all survived. I was so grateful to have both of you on my side during this (difficult) time. Sarah, Julia, and I are adjusting to "condo living" and I really appreciate all you did to make this happen.I wish you both the best and I'm glad that I could supply you with some more crazy (unbelievable) real estate stories!!Thank you again,
Rachael B
Thanks so much for your quick response! It is refreshing to find business people who are responsive to their customers even 9 months after the closing of our home. We will remember what you did numerous times to assist us and recommend you to our friends when a realtor need arises.
Ken & Rose
Ed & Cindy, we want to thank you for helping us buy our new home. We are very happy with our purchase and we appreciate all your advice, effort, and negotiation it took to get us to closing.Even while on vacation, you guys came through on everything we asked for from the sales price negotiation, repair furnace contingencies, and even a little extra cash back at closing for poor repair work.Thank you again for your great service.
Brian & Natasha
I recently became involved in purchasing a home that was for sale by owner. At the same time, I was also selling my house with the help of an Agent. My agent is Grace Wygal with Rooms Realty. The sale of my house ran into a few bumps in the road but with the constant help of Grace, it was sold in a short time. The house I am purchasing on the other hand has been a nightmare. The seller has made this extremely difficult and stressful. He has not been available to complete transactions in a timely manner and has fought doing even things that are legally required of him. I hope that the rest of this purchase will go well. I know for a fact it would be much more difficult without the help of Grace. I would never purchase another home without an agent.
Patricia
I hope you understand how easy you made this during a difficult time in my life. I would like to thank you and Cindy for the smooth transactions and speedy sale of my Father's house. Both of you were wonderful to work with, informative, and very professional, I wish you both many years of success as you so deserve it.
Peggy